A wide variety of fabric selections are available for our external awnings. We work with Ricky on initiatives such as Outlook and Docril to deliver the highest quality Australian fabric textures.
Mode Textures is part of the Outlook collection sold by Ricky. These fabrics will reflect up to 95% of solar energy while still allowing air to pass through, helping to create a cooler, more comfortable environment naturally.
Textures is a PVC coated polyester mesh using a bio-colour yarn creating a textured look to outdoor blinds, awnings and retractable roofing systems. With all the same features as other Outlook fabrics, Mode Textures is available in 8 colour options and is supported with a full 10-year warranty.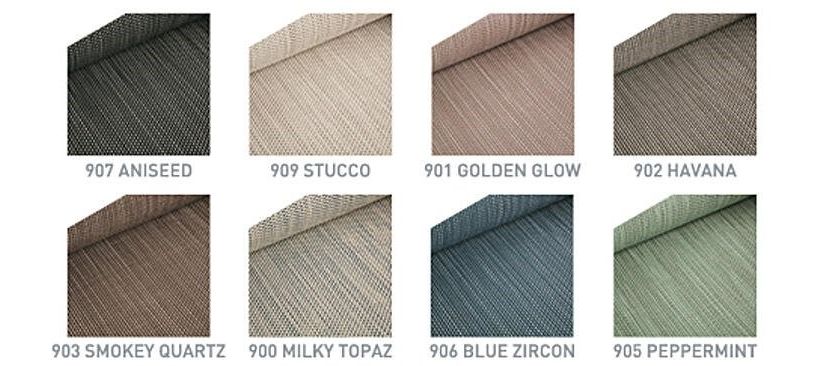 We also use Barrington Fabrics and Mode Zero fabric lines. We offer free brochures detailing more information on these selections.
Our Australian-made Barrington Fabrics are low maintenance, durable, and easy to clean. They are also made to resist mould, mildew, and stains, while enduring the Australian heat and UV exposure. These fabrics are a great option for climate control and shading, reducing solar heat gain, and come with the support of a 10 year warranty from Ricky.
Our Mode Zero fabrics are UV stabilised, fire retardant, lead free, and work to reduce solar heat gain. With zero openness, these awning blinds are a great option for those wanting total blockout. Available in the six colours advertised above, these are a popular choice by Outlook and Moreton Bay Blinds.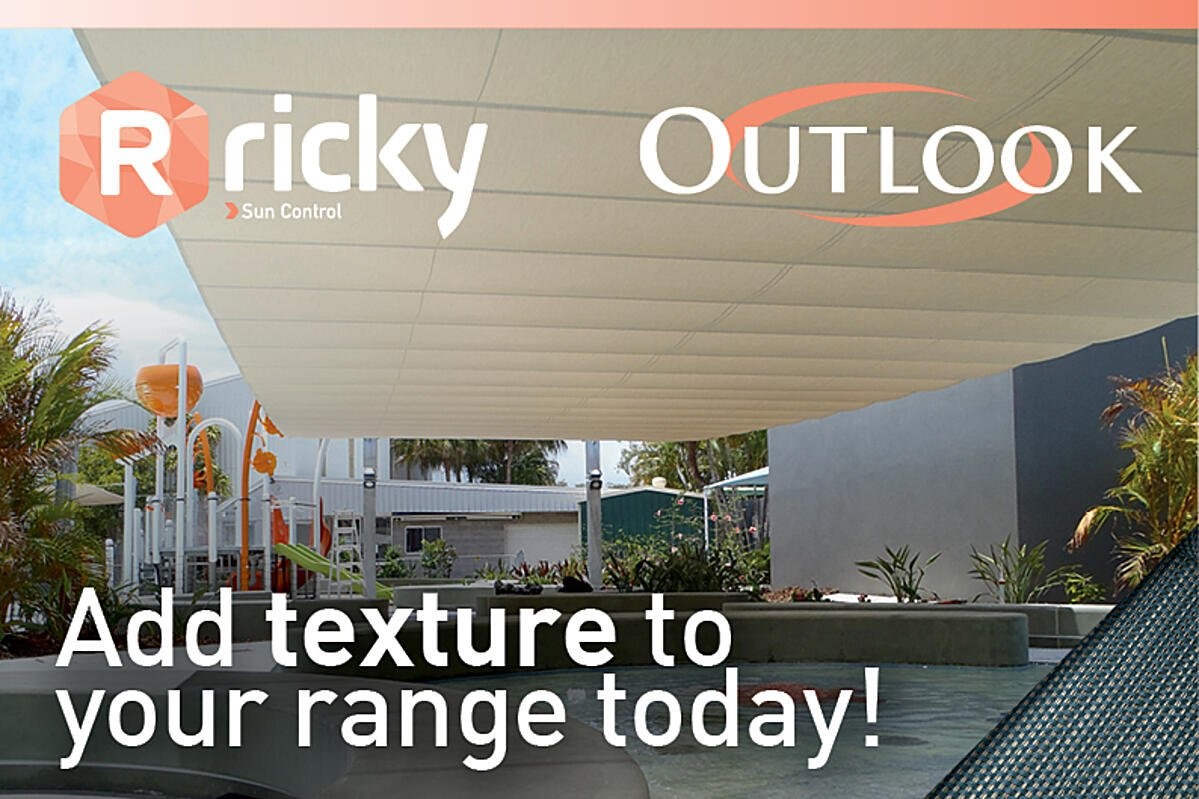 Please feel free to download our brochures featuring more information: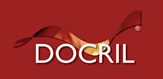 All fabric awnings should be put away in strong winds or storms.