This awning consists of tightly interlocking panels and sealed joins that enable it to be customised to any width. Our horizontally striped Bahama awnings can be mitre cut and fitted to turn corners with the option of posts or arms for support.
This is an extremely durable fixed awning, suitable for use over windows, doors, patios, and carports. Our Bahama awnings are available with a fixing angle of 5 degrees up to 30 degrees in six colour choices.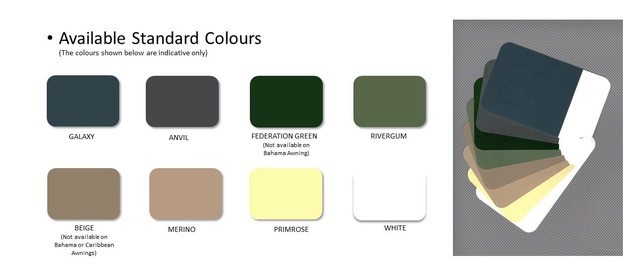 Bahama awnings are economical and offer great performance against the heat. They are made of aluminium, which is more resistant and suited to coastal regions such as Australia.